Pest Control For Homeowners In Greater Orlando
When Pestmaster® Services arrives at your Orlando home, you can trust that your pest problem is in the right hands. We only use the best products that are safe to use around your family and pets, so when we treat your house for pests, we make sure your home is safe for everyone in the house once we leave. The technicians at Pestmaster® Services are ready to help with pest problems at your Orlando home.
We're In Your Neighborhood
Enter your zip code below to see special offers in your area.

Our Home Pest Control Process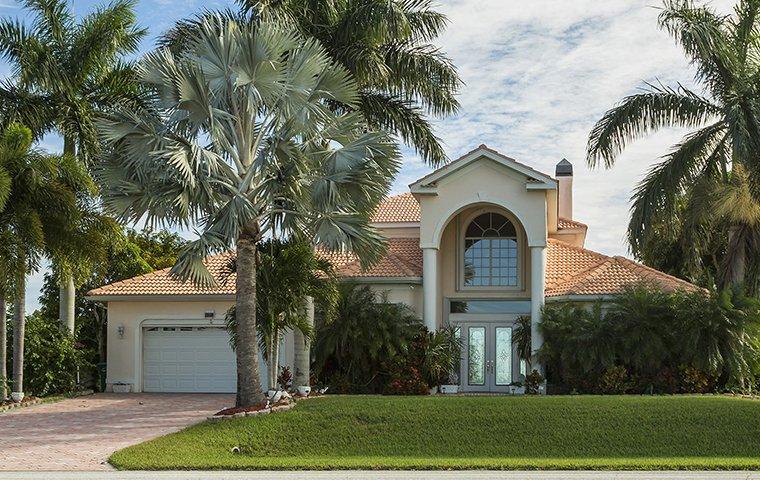 Once we've arrived at your property, our goal is to tailor our process to your home and needs. We'll perform a thorough inspection that takes into account the problems you report to us and the limitations of your home, then report back with our findings and an explanation of the pests that are causing you problems.
After we've completed our inspection and you're comfortable with our plan to treat your home, we go to work on providing the quality pest control that Pestmaster® Services is known for.
Our Customized Approach
The technicians here at Pestmaster® Services of Orlando don't just treat your pest problem, but prevent any other pests from bothering you. On top of clearing out the pests in your home, our process treats likely pest hot spots in your house.
We begin in your kitchen, placing bait where pests are most likely to hide, such as under the refrigerator and stove. Then we'll move outward, placing bait and pest monitors in the cracks and crevices where pests hide. We make sure that nothing is camping out in the bathrooms and bedrooms, then we finish by examining and treating your home's exterior. Once we're confident that your house is free of pests, we finish up by de-webbing and de-nesting your property.
Our comprehensive pest strategy guarantees that you never have to worry about pests again. With our approach to pest management, we follow-up with your household every one to three months, depending on your needs. When we come back to your house, we'll go through the same process to ensure that no pests have damaged your home since we've been gone, checking and refreshing our traps and monitors, and clearing your property of webs and nests.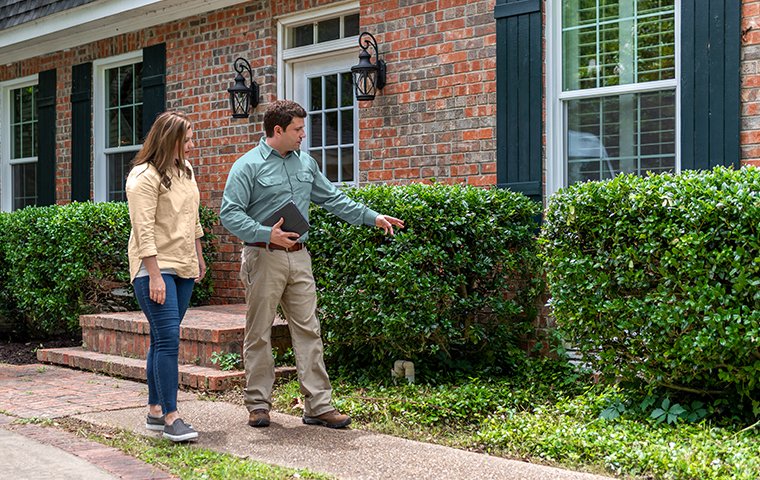 Inspection
We examine every square inch of your property to identify the pests, pest attractants, and entry points that made your home vulnerable. We then report our findings to you so we can craft an informed pest control strategy with your consent.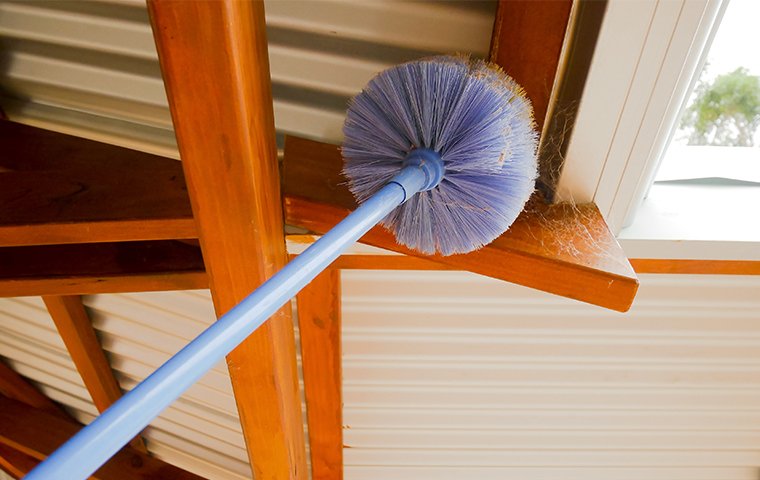 Treatment
We go to work clearing the infestation in your home, kicking out insects and rodents using only the best products. We also lay traps and monitors, and we de-web and de-nest your house to keep all pests off your property.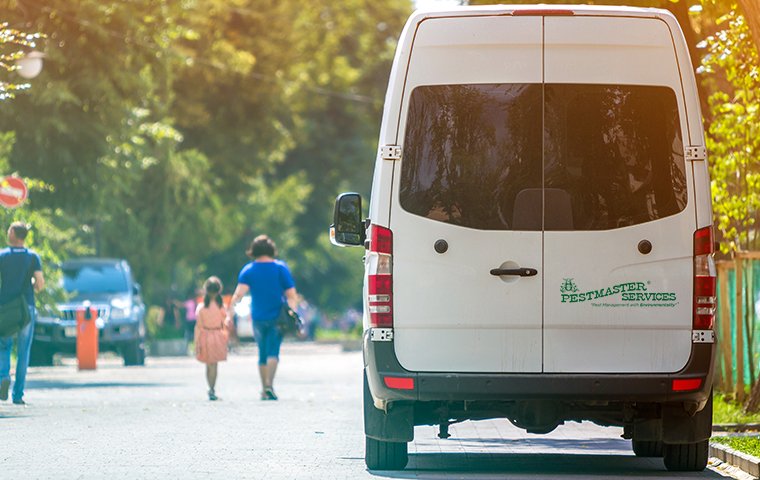 Follow-Up
We'll come back either monthly or quarterly to check for any new pest problems, as well as to refresh the traps and monitors and clear out any new webs and nests. This way, we keep your house clean and inviting to everyone - except the pests.
Our Promise To Your Family
We promise only to use products that won't harm the health of your family. As a family-owned company, Pestmaster® Services of Orlando would never use a product in your home that we wouldn't use in ours. We're committed to keeping our community safe and pest-free, giving you and your loved ones the ease of mind they deserve at home.
Orlando is home to many different landscapes and organisms, and while these creatures are part of the ecosystem, they don't belong in your house. If pests are bothering you, contact us today, and one of our expert exterminators will make their way to your home as soon as possible.